The company Soluciones de Ingeniería Energética Aplicada S.L. (SIEA SL) is finalizing the installation process of a 13 tn / h biomass boiler in Jaén for an important brewing company to produce steam thanks to the generation of heat from biomass with a boiler that will be operational in the coming weeks .
It should be noted that, as this is a client classified as an essential service in this state of alarm, the assembly has been carried out under the conditions required by the government due to COVID-19.
The boiler installed is aquatubular MGV-VRT model destined to the generation of 13 tn / h of saturated steam at 14 bar pressure, including a fume purification train with multicyclone and bag filter and an automatic biomass feeder system with the minimum conditions of quality and characteristics.
The boiler has an excellent dimensioning of the combustion gas flows that enables high thermal efficiency in addition to minimizing the effects produced by the decantation of the particles inside the flame tubes and thus, providing benefits by virtue of reduction of equipment stoppages for cleaning. The project is influenced by an automatic fuel silo extraction system with a capacity of 450 m3 fully integrated with the boiler, which ensures adequate control in the automatic operation of the plant.
On-site tests are currently being carried out for its commissioning during the month of September.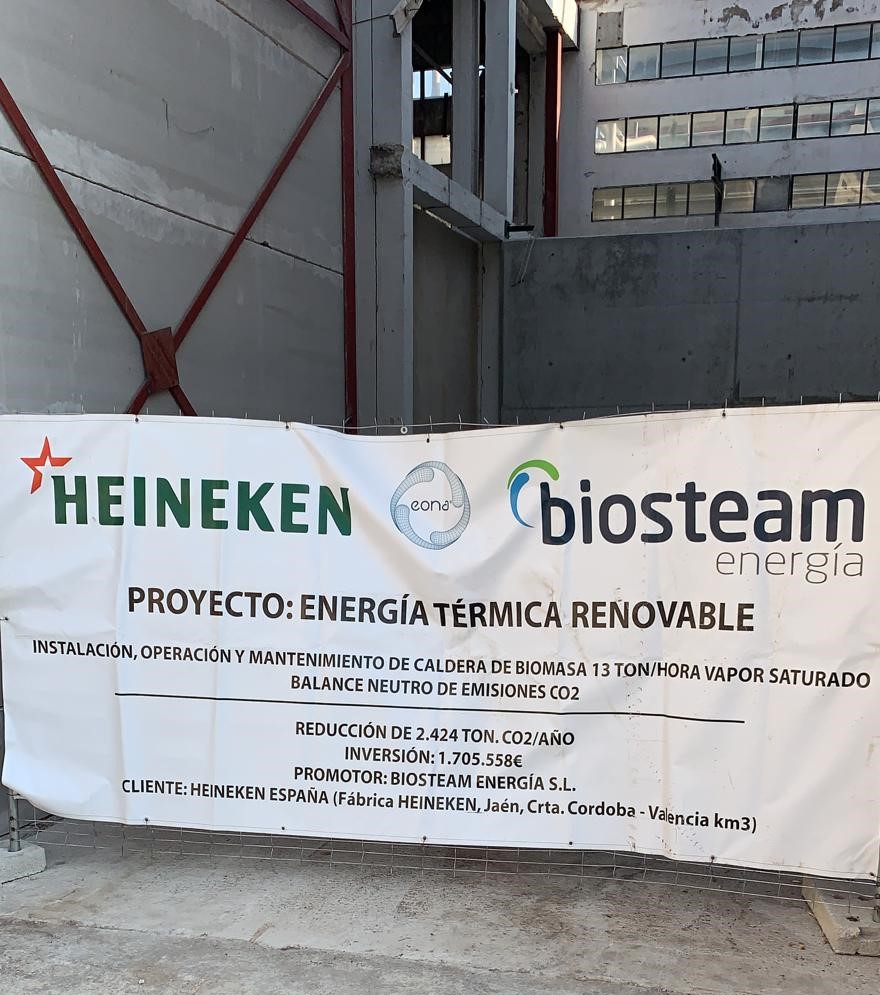 SIEA S.L. is an Engineering and Projects company specialized in installations for the generation and use of thermal and / or electrical energy, with cogeneration systems, photovoltaic plants or biomass boilers. Furthermore, it is the exclusive and official distributor for Europe of BIOCAL biomass boilers and burners (Biochamm brand). Both propose joint tailor-made solutions in projects aimed at using different types of waste for energy recovery.
SIEA has many references and a technical team with more than twenty years working in the energy sector, having developed projects in Spain, Portugal and Mexico. For more information: www.siea.es.